Dear One,
I've been crying a lot lately.
Not just tearing up.
But sobbing the "ugly cry."
Then I finally found the courage to watch the videos. The videos that are beyond disturbing. The videos that will haunt me and should haunt us all…regardless of the color of our skin, our socio-economic status, our background or culture
The videos of Philando Castille and Alton Sterling.
I wept and wept, in disbelief that this is happening…again.


As many are saying, "Same problems, better cameras."
I feel such sorrow and powerlessness.
And I knew I couldn't let the sorrow, grief and outrage take over and then stay silent.
I've kept silent for too long about how I really feel about this. About how every time I hear about another shooting, another riot, another tragedy, my heart breaks.
And when it comes to race relations, racism and what is happening in the black community, I feel scared to say anything because I'm scared to say the WRONG thing. I'm white, after all.
So I stay silent.
I turn off the news and do a meditation to make it go away.
I talk about positive things and try to share only joyful news.
But I now realize that this kind of turning a blind eye and sending "love and light" and trying to shield myself from the horrible things going on, is actually harmful and contributes to the problem.
Because guess what? The black community doesn't have the privilege of turning a blind eye. Instead, they have to make sure to talk with their children about what's going on because that awareness could save their life.
So I'm writing you today, asking you to wake up and speak up. How about we, no matter the color of our skin, collectively decide:
To have the uncomfortable conversations about race.
To teach the children in our lives about prejudice and privilege and above all LOVE and COMPASSION. Not just "tolerance" but radical acceptance and how to celebrate different cultures.
To call congress and the president and tell them it's time for police to be held accountable when they kill people.
To watch the videos and get sad and mad and angry and allow that to inspire you into ACTION.
To read articles and videos expressing different viewpoints and then share them. Like this one. Or this one. Or this one.
To educate ourselves even more by checking out this amazing list of resources for white people about race.
To follow people from different backgrounds on social media and really LISTEN to what they are saying.
To look in the mirror to see how you may be contributing to this crisis– I'm doing it and it is hard and brutal and important.
Be part of the change we need to see.
I'll be exploring this more on the Race Relations series I've decided to do on the Mama Truth Show for 4 weeks starting on 7/25. I've invited incredible experts and black mothers to come on the show to have an honest conversation about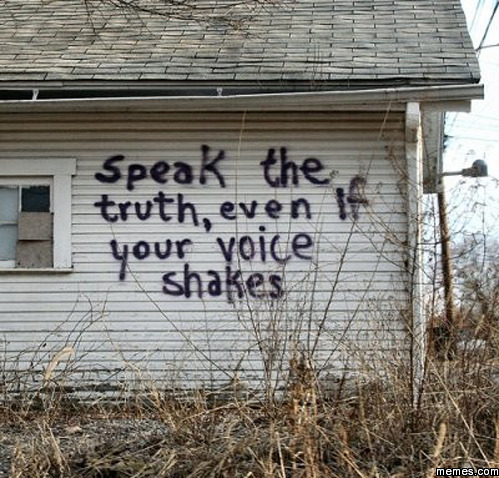 race. I'm excited and terrified.
If you'd like to receive the weekly Mama Truth Show emails about these shows, you can subscribe by entering your name and email here. You'll then begin receiving Monday emails about the show. I'd be honored to have you join me.
Black Lives Matter and I hope we can start as a society to truly act like it and heal on a deep level. No one deserves to feel like they don't matter.  
With wet cheeks,
I welcome your thoughtful, respectful comments below. And, as always, I'm honored if you feel called to share.
Comments
comments